Our Staff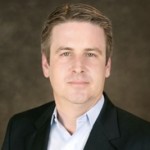 Brian C. Hill – CPA, Managing Partner
Brian began his tax and accounting career as an accounting assistant in a CPA firm while working his way through college. Following his graduation from the University of North Carolina, he worked in Raleigh in the technology industry as a tax manager and controller. After relocating to California in 2004, Brian worked as a tax supervisor at Ramirez International and also as a contract CFO for several privately owned Orange County companies. He opened BCH Consulting 2007 and served as President of the company and its subsidiaries until the firm was acquired by Barnett & Company in January of 2016. Brian is a member of the California Society of CPAs and the American Institute of Certified Public Accountants. He lives in Dana Point with his wife and three children.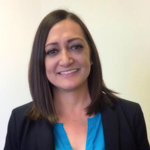 Diana Jones – Director of Operations
Diana has been employed by Barnett & Company Certified Public Accountants since February of 2014. Prior to this, she worked for twelve years as the Office Manager for the Certified Public Accounting Firm of Bolar, Hirsch & Jennings. Through her years of experience in the accounting industry, she has acquired a working knowledge of tax, QuickBooks, budgets and general accounting principles which serve her well in her current capacity. Since the merger of Barnett & Company with BCH Consulting and its subsidiaries in January of 2106, Diana has served as Operations Manager of both companies.
Sabar Purba – Enrolled Agent
Sabar received a Bachelor's Degree in Tax and Accounting from the University of Indonesia and an MBA from National University. His previous work experience, which includes working as a tax accountant for Deloitte & Touche, Indonesia as well as for numerous private companies, has given him a strong foundation in tax, accounting and business management. Sabar is an IRS Enrolled Agent. He resides in Cypress, California with his wife, his daughter and his newborn son.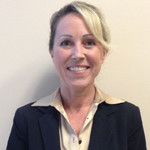 Karri Chew – Accounting Manager
Karri attributes her interest in accounting to her love of math which started in her early childhood years. She gained a strong foundation in administrative and bookkeeping functions while working for SBA, a small business and tax return preparation company in Newport Beach. In 2005, she earned a certificate in Generally Accepted Accounting Principles (GAAP) and has been doing accounting and bookkeeping ever since. Karri's hard work and positive personality make her a great asset to our team.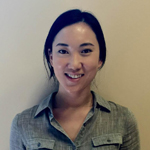 Cindy Lee – Staff Accountant
Cindy graduated from the University of California Riverside with a major in Business Administration and a concentration in Accounting. She is currently enrolled at Saddleback College and Irvine Valley College to fulfill the course unit requirements to sit for the CPA Exam. Prior to interning at BCH Consulting, she worked for two years in the accounting department of a private company as an intern/ associate.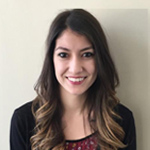 Nancy Rebollar – Administrative Assistant, Receptionist
Nancy joined our staff in 2015, bringing with her extensive experience in customer relations and office administration. Prior to beginning her tenure with us, she worked as a sales associate and customer service representative for System Pavers, Inc. In addition to putting her office skills to good use, she continues to upgrade her knowledge of taxes and accounting services. Nancy is currently a student at Santa Ana College where she is pursuing her dream of becoming a forensic biologist.